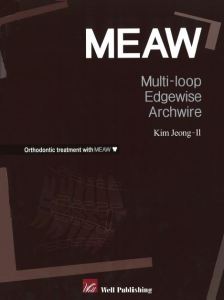 Author : 
Description :     
MEAW, first designed by the deceased Dr. Kim, was initially used to treat the open bite cases only, but is now regularly applied to all kinds of malocclusion cases. In other words, MEAW had once been regarded as a tool that could only be applied to the open bite patients or, only as a
finishing wire that could be used at the finishing stage of treatment. Nevertheless, in contemporary orthodontics, many orthodontists as well as the general practitioners now frequently use MEAW on a daily basis to treat all sorts of malocclusion cases. Despite this popularity, the textbook that
formally teaches the MEAW technique has never been published in Korea. Also, the books that were published in Japan were restricted to the non-extraction treatment method only and they did not faithfully reflect the original concepts by Dr. Kim. As you can figure out from the book title,
this book is distinguished from the books published so far about MEAW. In this book, nonextraction and premolar extraction cases are explained step by step according to the original  orthodontic philosophy and treatment methods founded by the late Dr. Kim .
Download