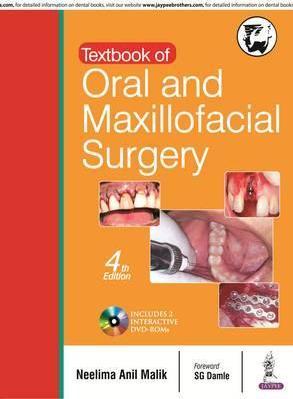 Neelima Anil Malik
This book is a complete guide to oral and maxillofacial surgery for dental students. Beginning with basic principles, each of the following sections discusses various disorders and infections, and their treatment.
The fourth edition has been fully revised to provide the most up to date information and recent advances in the field. New topics have been included in this edition such as local anaesthesia, premalignant lesions, management of medical emergencies, cone beam computed tomography, piezosurgery, lasers, implants and robotic surgeries.
The book is highly illustrated with line drawings, flowcharts, clinical photographs, and CT and MRI images, and also includes interactive DVD ROMs demonstrating techniques.
Key Points
Complete guide to oral and maxillofacial surgery for medical students and trainees
Fully revised, new edition providing most up to date information in the field
Fourth edition includes many new topics and accompanying DVD ROMs demonstrating techniques
Previous edition published in 2012

Download