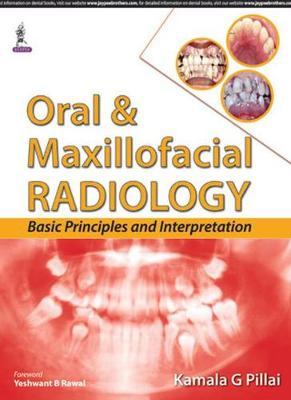 Kamala G. Pillai
Oral & Maxillofacial Radiology is a practical, illustrated guide to the basic principles and interpretation of imaging of the mouth and jaw, written by Kamala G Pillai from the School of Dentistry at the University of Louisville, in the United States.
The book is comprised of 32 chapters, covering a broad range of topics within radiology. The first nine chapters of the book focus on the basics of radiology, including the nature and characteristics of radiation, the production and properties of X-rays, and radiation biology. The middle section of the book presents different types of radiography, followed by instruction on procedures of radiographic interpretation. Subsequent chapters focus on the identification of specific conditions using radiography.
The final chapter of Oral & Maxillofacial Radiology provides important concepts at a glance, with definitions and a glossary. Enhanced by over 540 images and illustrations, this book is an ideal resource for undergraduates in dentistry.
Key Points
Practical illustrated guide to imaging of the mouth and jaw
Written by Kamala G Pillai based at the University of Louisville School of Dentistry, USA
Presents a broad range of oral and maxillofacial conditions as identified by radiography
Over 540 illustrations and images

Download