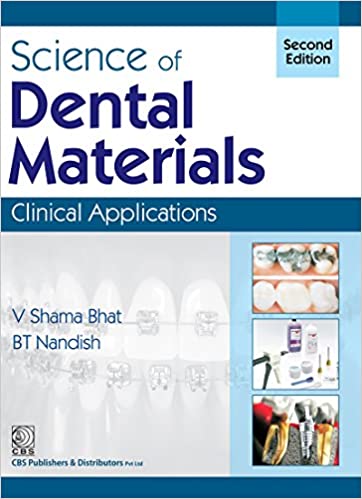 by Bhat V.S. (Author)
This is the thoroughly revised and updated edition of the popular textbook aimed at the dental students in providing an in-depth information on the subject of dental materials, with a focus on the clinical applications. While planning the content, knowledge of basic sciences of the students admitted to the first year to BDS course has been taken as the base-line. Care has been taken to strike a balance between the basic sciences, technologies and adequate orientation to the clinical applications. A slightly different approach has been adopted in the organisation of the chapters to make the text more interesting and facts easily understood.
Certain topics like materials used in orthodontia, basic metallurgy, ceramics, etc. have been dealt with in greater details which would help the brighter undergraduate students and serve as an introduction to the postgraduate students of the particular specialities.
The salient features include the chapter 'Orientation to Dentistry', the usefulness of which has been expressed by many students/readers; and the different types of model questions given at the end of every chapter which have helped them in preparing the answers to long and short essays and brief (short) answers to questions within the stipulated time. To facilitate faster study and longer retention by the students, this edition highlights • double-column text setting • use of colour side-headings, tables and diagrams and • bold printing of keywords.
Download