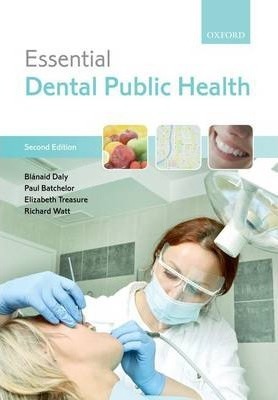 Blanaid Daly, Paul Batchelor, Elizabeth Treasure, Richard Watt
Public health is a key concern of modern dental practitioners as they continue to play a vital role in the health of populations across the world. The second edition of Essential Dental Public Health identifies the links between clinical practice and public health with a strong emphasis on evidence-based medicine.
Fully revised and updated for a second edition, this textbook is split into four parts covering all the need-to-know aspects of the subject: the principles of dental public health, oral epidemiology, prevention and oral health promotion, and the governance and organization of health services. Essential Dental Public Health is an ideal introduction to the field for dentistry undergraduates, as well as being a helpful reference for postgraduates and practitioners.

Download