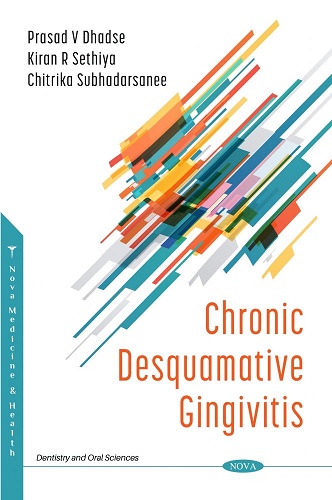 Dr. Prasad V Dhadse (Author) – Professor and HOD, Department of Periodontics, Sharad Pawar Dental College, Sawangi (Meghe), Wardha, Maharashtra, India; Datta Meghe Institute of Medical Sciences, Wardha, Maharashtra, India
Dr. Kiran R Sethiya (Author)
Dr. Chitrika Subhadarsanee (Author)
This book offers an extensive and comprehensive description of individual dermatologic disease manifesting in the form of chronic desquamative gingivitis. A more specific description of the historical background of this condition, the individual dermatoses associated with it, and the pathology is presented. Treatment methods with demonstrated success are detailed for treating clinicians.
Download