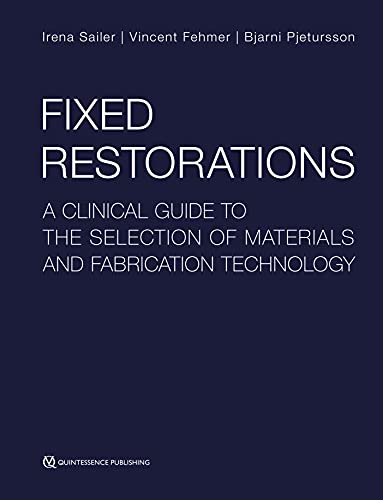 by Irena Sailer (Author), Vincent Fehmer (Author), Bjarni E. Pjetursson (Author)
In Fixed Restorations: A Clinical Guide to the Selection of Materials and Fabrication Technology, the authors Irena Sailer, Vincent Fehmer, and Bjarni Pjetursson have created a timely and comprehensive guide to modern reconstructive dentistry.
The book is divided into four parts: basic information regarding materials and production processes, step-by-step clinical procedures with extensive case presentations, long-term outcomes, and management of complications. With over 2000 clinical images and diagrams, backed up with the scientific evidence for recommendations, the best practice for tooth- and implant-supported fixed restorations is clearly described. The vast clinical and technical knowledge and experience of the authors has resulted in a unique textbook that will aid in decision making regarding material selection and procedures for all patients in need of fixed restorations.
Download