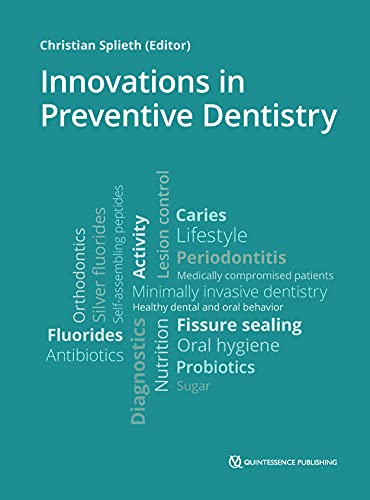 Christian Splieth
This book discusses new developments and innovations in preventive dentistry, from primary "real" prevention to secondary prevention by inactivating initial lesions, and on to tertiary prevention to avoid subsequent progression and
complications of manifest oral disease. This evidence base is then translated into clinical dental practice.
The book addresses everyone interested or involved in dentistry, including students, the whole dental practice team, educators, health scientists, and policy makers, who want to gain insight into these up-to-date clinical practices and future developments. It intends to make an impact on teaching and all fields of clinical dentistry – not by giving cookbook recipes, but by pointing out the rationale behind the changes in our routines.
Presented by an international group of recognized specialists in their fields, the topics include the new understanding and management of caries and periodontal disease, prevention of orthodontic problems, diagnostic approaches, the role of diet and according recommendations for oral health, routes to better oral hygiene, changes in oral disease patterns and their consequences, non- and minimally invasive caries treatment, current fluoride guidelines including the use of silver fluorides, risk management, a common risk-factor approach, facilitating behavior changes, sealants, and probiotics. This broad spectrum is elucidated for the most relevant dental problems from early childhood to seniors to implement preventively oriented dental practice.
Download