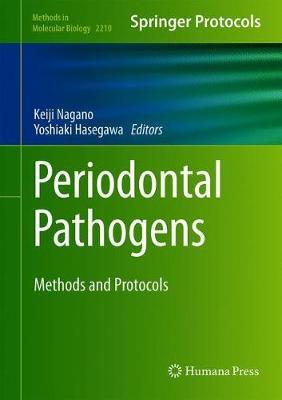 Keiji Nagano, Yoshiaki Hasegawa
This book addresses the major periodontal pathogens implicated as causal agents in periodontal disease, including Porphyromonas gingivalis, Tannerella forsythia, Treponema denticola, Fusobacterium nucleatum, Aggregatibacter actinomycetemcomitans, and Prevotella spp. Beginning with methods for bacterial genetic manipulation, the volume continues with sections on experimental methods to examine virulence factors, interactions with other pathogenic microorganism and host cells, as well as a chapter on an animal model of periodontitis. Written for the highly successful Methods in Molecular Biology series, chapters include introductions to their respective topics, lists of the necessary materials and reagents, step-by-step, readily reproducible laboratory protocols, and tips on troubleshooting and avoiding known pitfalls.
Authoritative and practical, Periodontal Pathogens: Methods and Protocols serves as an extensive and useful reference for researchers studying periodontal pathogens and will help elucidate the causes of periodontal disease and the systemic diseases related to it.

Download